Bliss Munitions Equipment has a rich history of innovation while exhibiting itself as a predominant leader in the defense industry.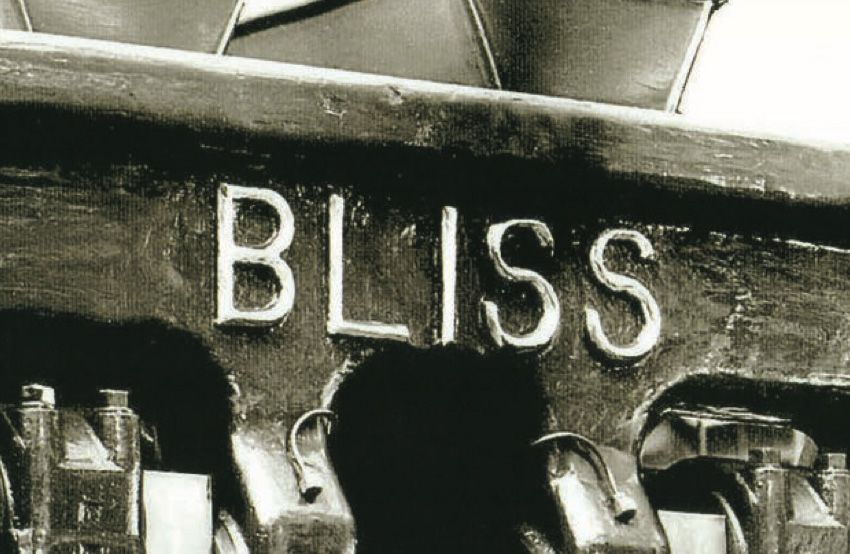 The names have changed through the years, but our hometown still calls it
"The Bliss."
The Bliss story is documented from cannonballs in the War of 1812 and the Bliss-Leavitt Torpedo that served both World Wars to the manufacturing machinery for small, medium and large caliber ammunition – much of which is still in operation in ammo manufacturing facilities today.
Selecting Bliss Munitions as your partner for equipment services for ammunition manufacture brings you a tradition of knowledge, innovation and pride to the work at hand.
A Tradition of
Industry Innovation
E.W. Bliss is born
Eliphalet Williams Bliss was born in the small farming community of Fly Creek near Cooperstown, New York to Dr. John S. Bliss and Ruby Ann Williams Bliss.
Bliss builds first press
At age 21, Bliss built his first presses on contract for Oliver Snow & Co. and soon became a machinist for the Charles Parker Gun Company.
The E.W. Bliss Co. is formally founded
The E.W. Bliss Co. was incorporated by E.W. Bliss, Anna M. Bliss, William A. Porter, Frank M. Leavitt and Charles L. Hart with capital of $100,000.
Bliss helps found U.S. Projectile Company
E.W. Bliss helped found the U.S. Projectile Company which specialized in arms-making, including initial development of the famous Bliss-Leavitt Torpedo.
Bliss and U.S. Projectile Plant merge
Bliss merged the U.S. Projectile Company into the E.W. Bliss Company. Frank M. Leavitt of the U.S. Projectile Plant began developing a new torpedo that was completed in 1904, delivering a range of 12,500 feet.
WWI begins
Bliss Munitions' Whitehead-type torpedo becomes the standard torpedo used for WWI.
E.W. Bliss purchases Consolidated Press Company
The E.W. Bliss Company expanded again with the acquisition of the Consolidated Press Company of Hastings, MI. One of the most modern machine shops in the Midwest during the early 20th century, the company had an excellent reputation for its line of inclinable open back presses and small-to-mid sized presses.
WWII begins
Bliss Munitions manufactures a full array of ammunition presses that help win WWII.
E.W. Bliss Company goes public
The E.W. Bliss Company went public in 1966 and was purchased in 1969 by the Gulf & Western Manufacturing Company.
Bliss Creates First SCAMP Line
Bliss Munitions Initiates Updated Design Technology
Bliss introduces a new 220 and 260 press
Bliss is American Owned Again
Bliss is focused on continued innovation of high-performance machines that will lead its legacy well into the future.