Your Global
Full-Service

Ammunition Equipment Manufacturer
Innovative

Munition Machines and
Full Assembly Lines
Cupping presses transform coil-fed raw material into a cup in preparation for draw press operations, delivering market-leading production capabilities. Bliss Munitions is proud to offer #6 and #7 cupping presses.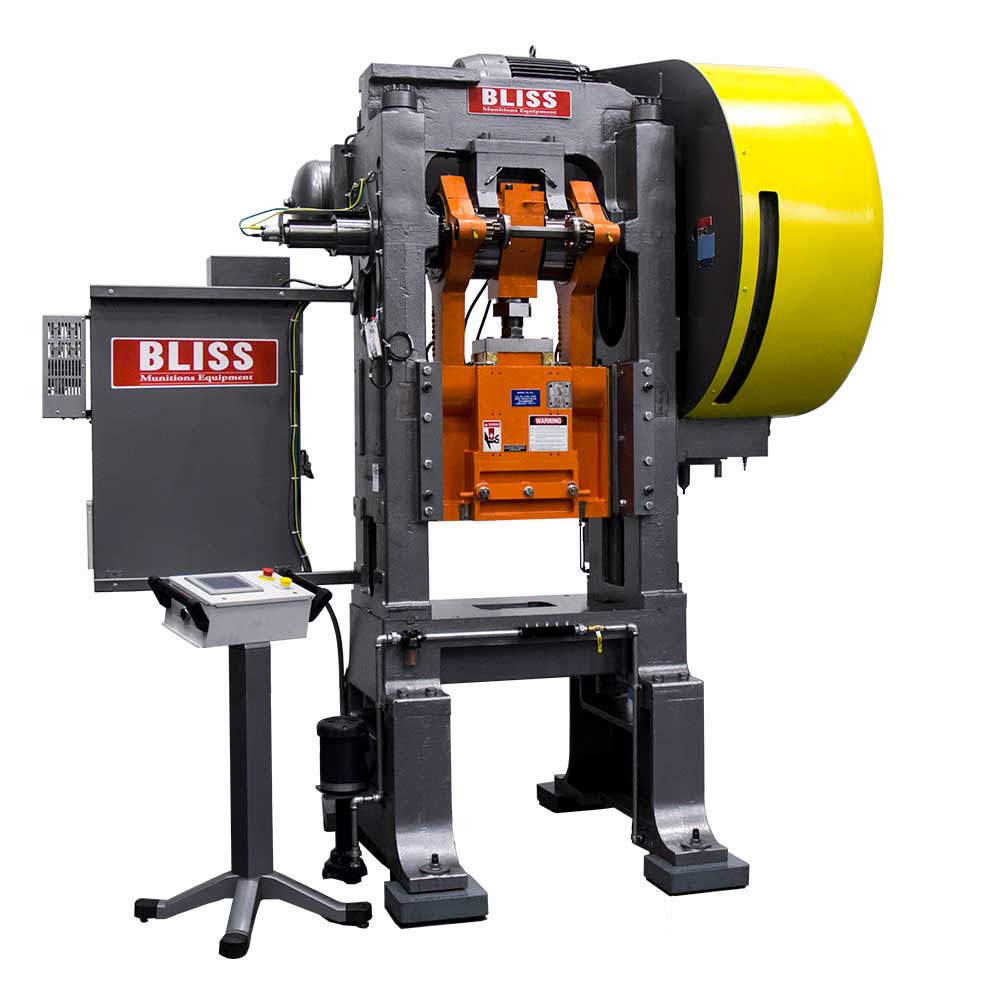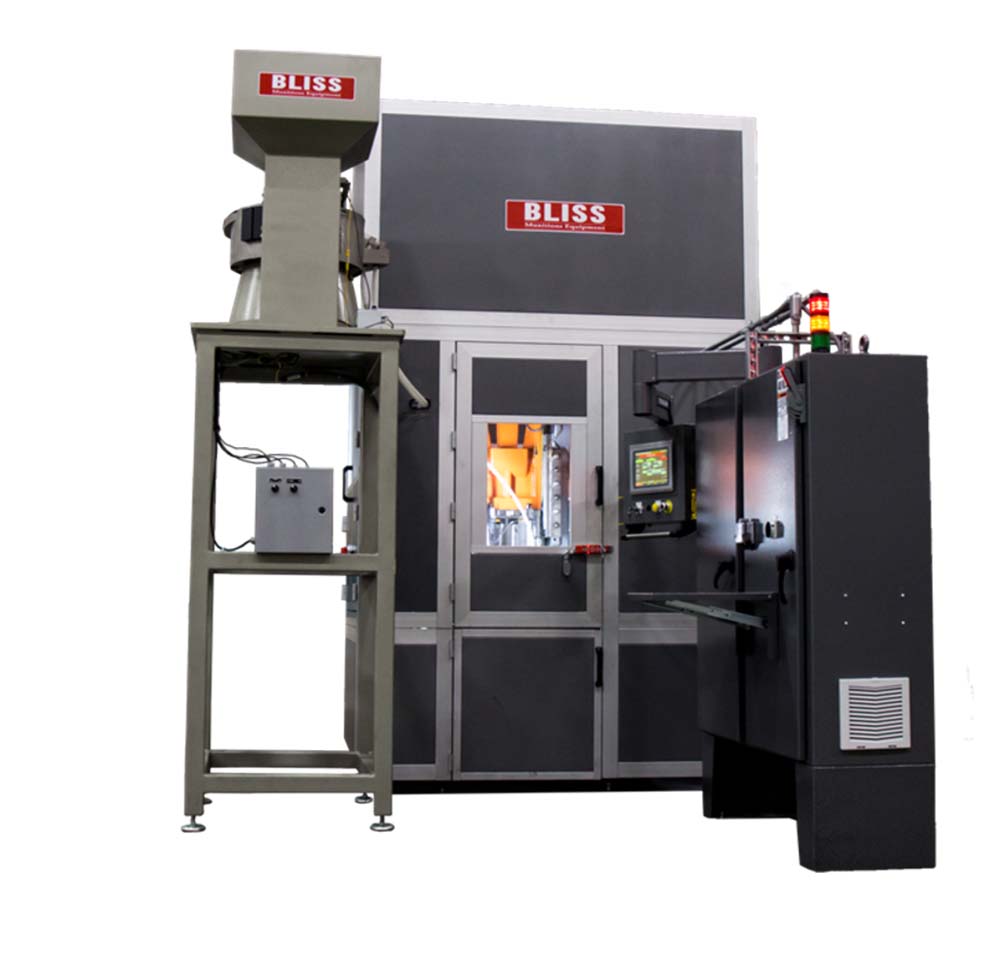 Transfer presses move parts from one station to the next to form cases or projectiles in a single machine. Bliss Munitions offers Models 260A and 220A.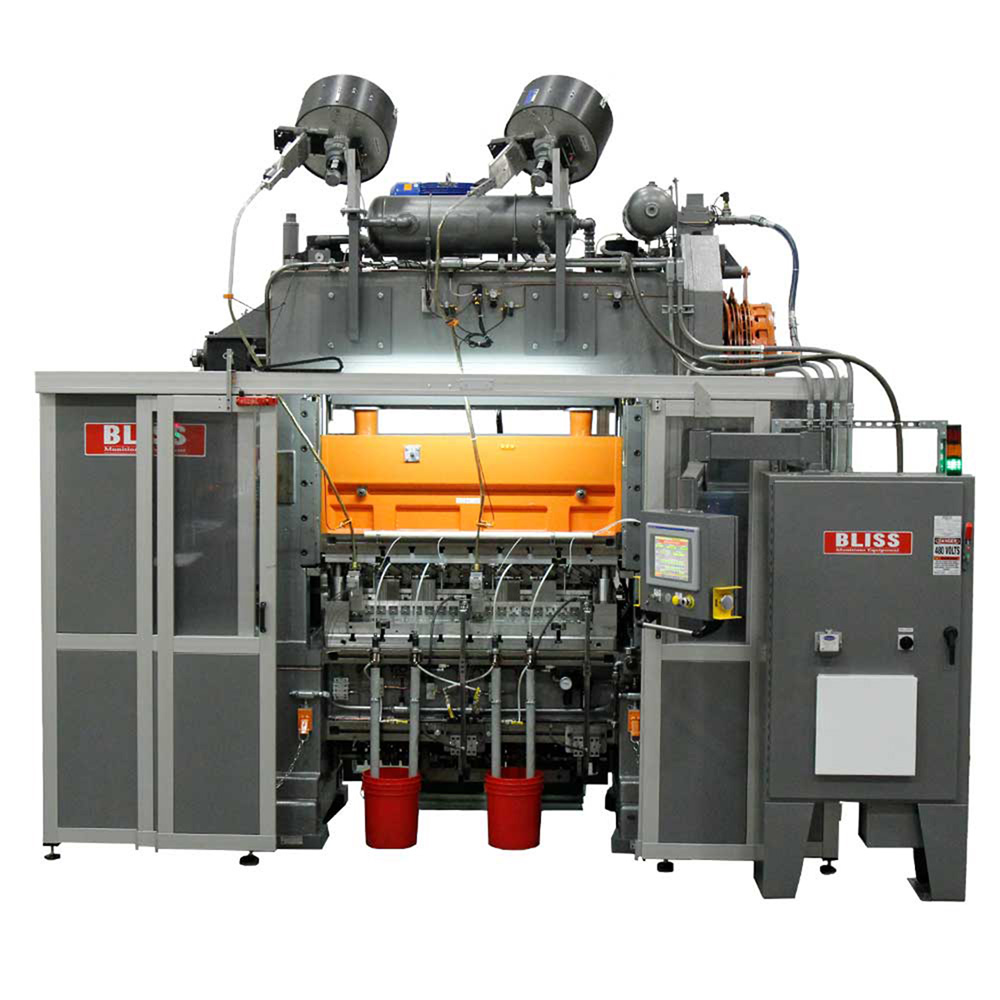 Bullet Assembly presses manufacture projectiles for both pistol and rifle cartridges. We offer Bullet Assembly presses with up to 20 workstations, including the new 3020 Bullet Assembly Press.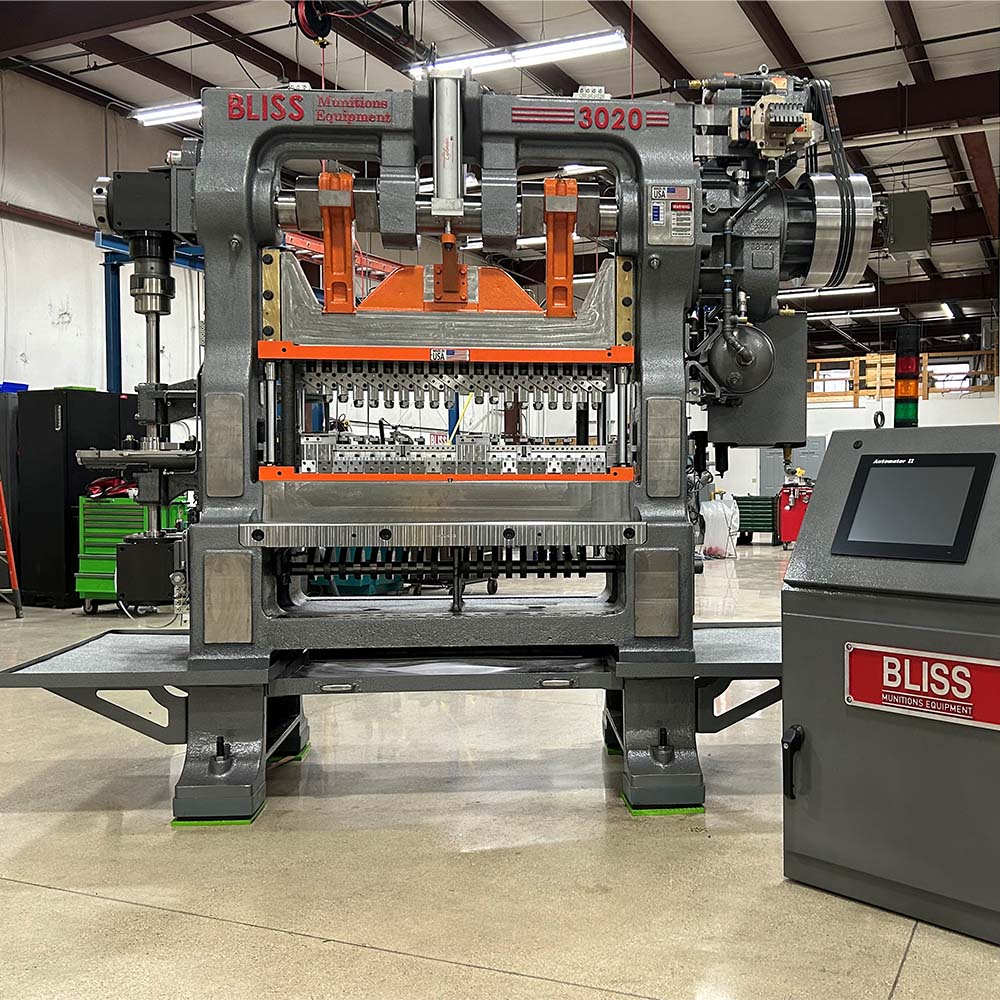 Bliss for

Today.

Bliss for

Life.
Throughout history, Bliss presses have produced more ammunition than any other company. Our state-of-the-art modern machines are built to last and available with short lead times.
130 years manufacturing munitions equipment
Made in the USA & built to last for decades
All Bliss equipment has been modernized within the past 10 years
Built on a tradition of can-do attitude and applied technology, Bliss Munitions Equipment supports the ongoing performance of Bliss equipment in press shops and munitions factories across the world.

AUSA 2023 Annual Meeting and Exposition
The Bliss Team will be in Washington, D.C. for the Association of the United States Army (AUSA) Annual Meeting and Exposition, Oct. 9-11, 2023! Come see us at Booth No. 3911!
Greater productivity through a
smaller footprint
From our headquarters in Grand Rapids, Michigan, we're focused on building innovative munition machines and full assembly lines while also planning a major expansion to support growing customer needs.