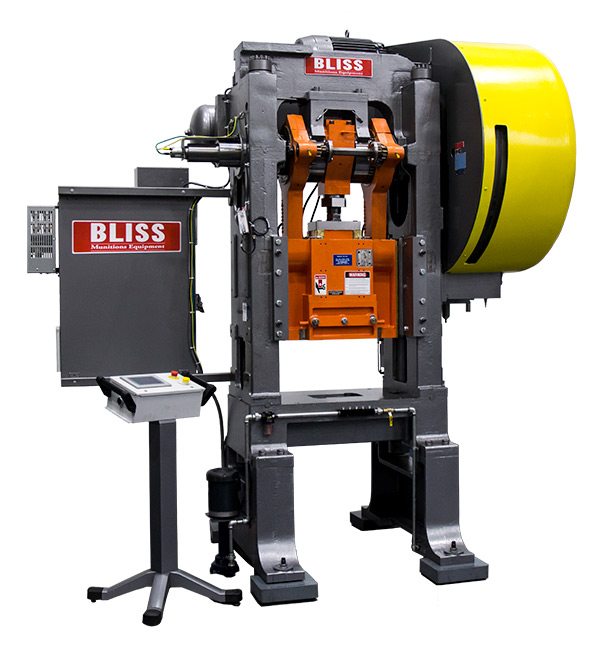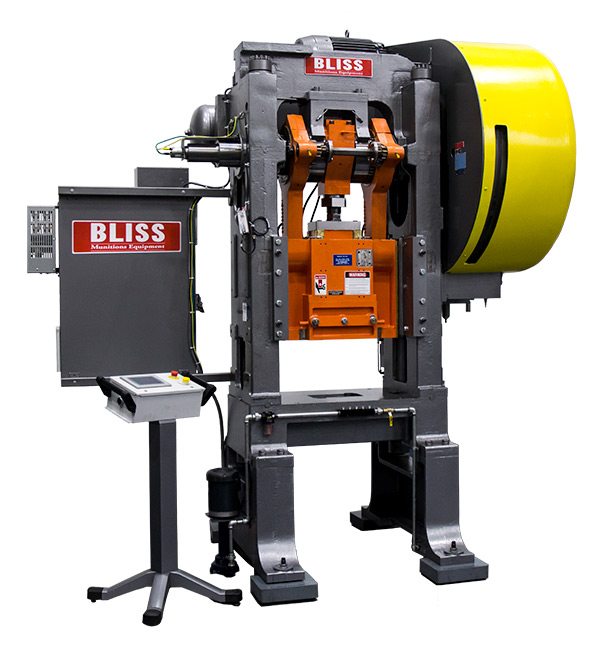 Cupping PRESSES
Cupping presses transform coil fed raw material into a cup. The cups are washed, annealed and pickled, making them ready for draw press operations.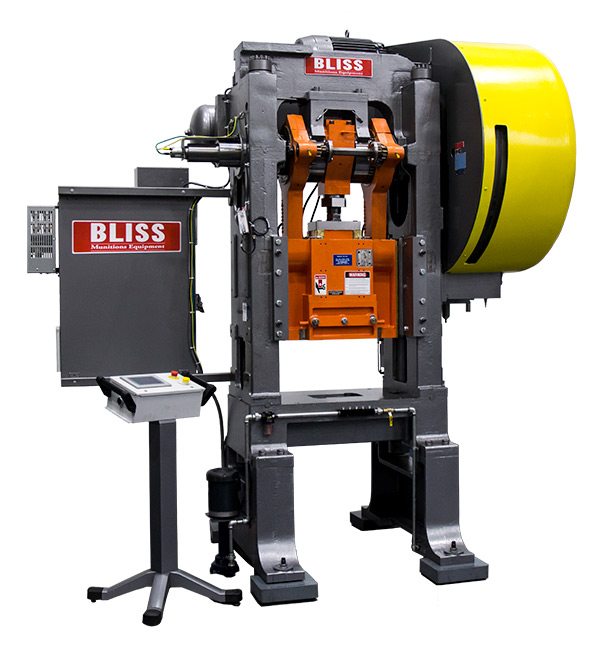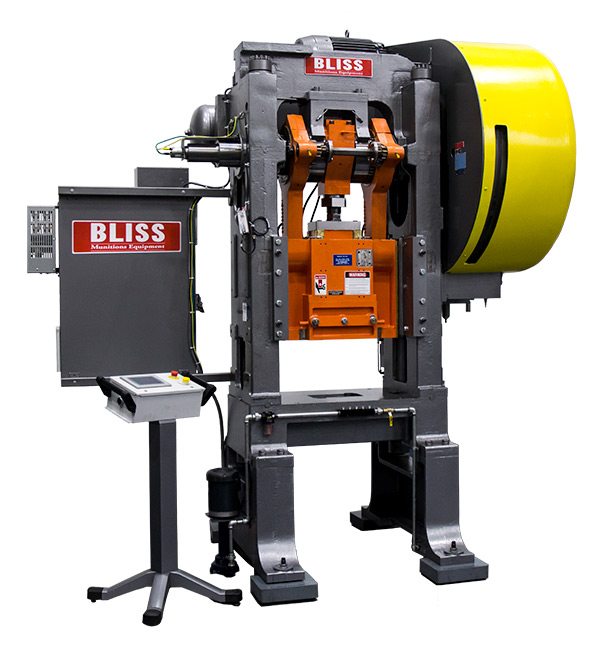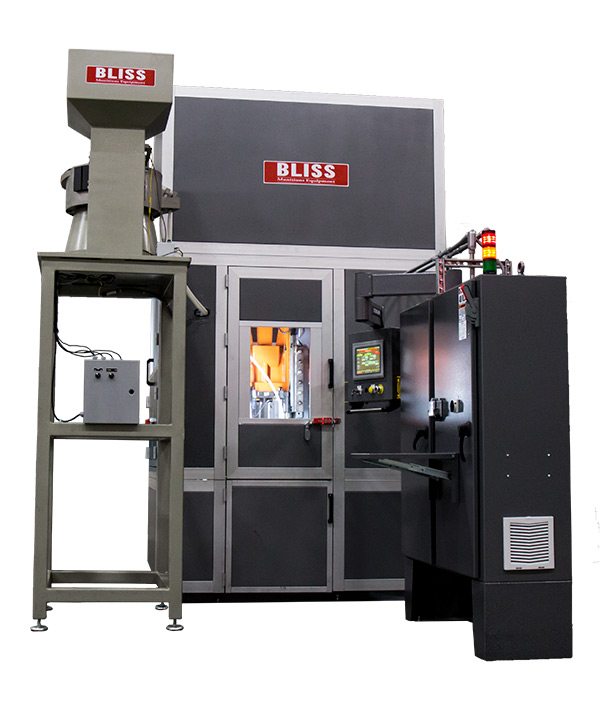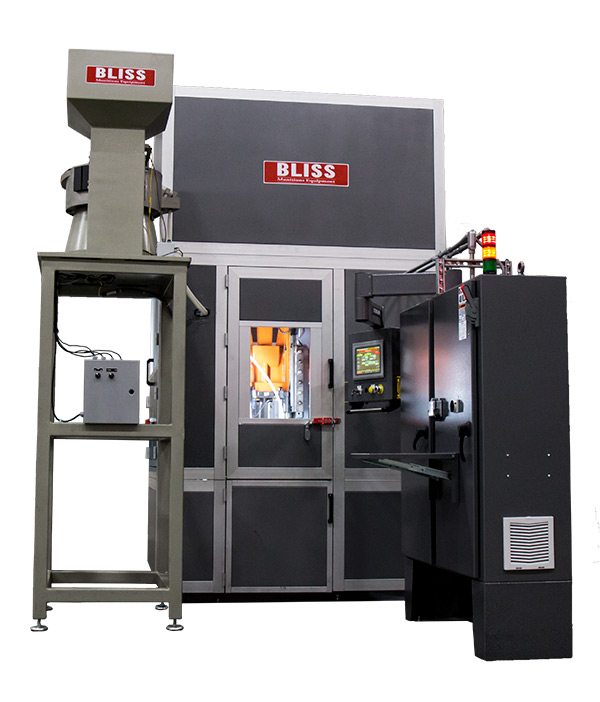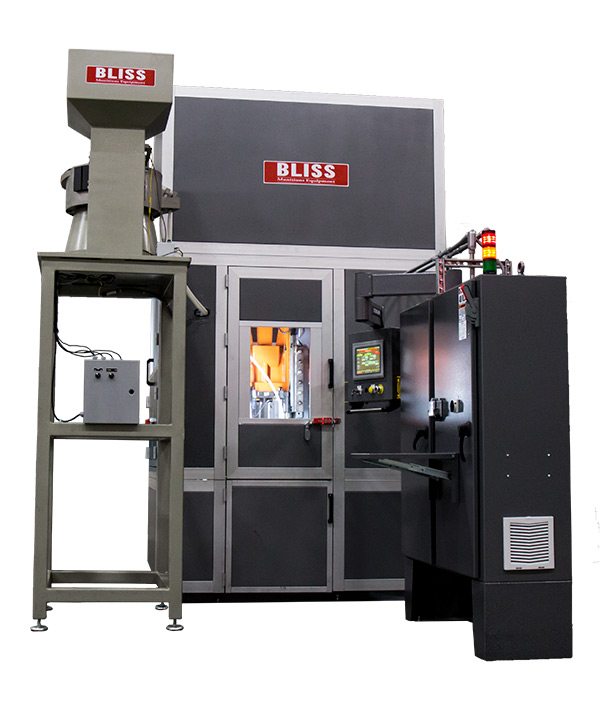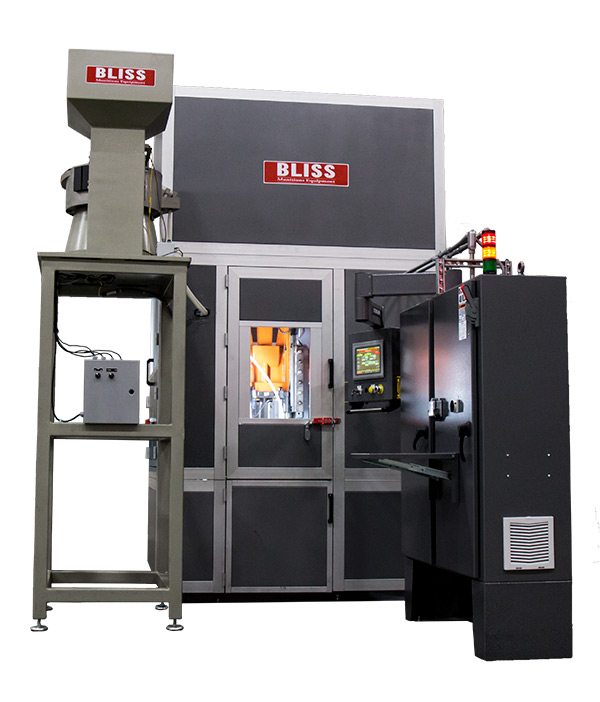 DRAW PRESSES
Draw press machines perform a series of drawing operations that convert cups into a jacket. They are washed and annealed as needed making them ready for transfer press operations.
#304A Draw Press
#305 Draw Press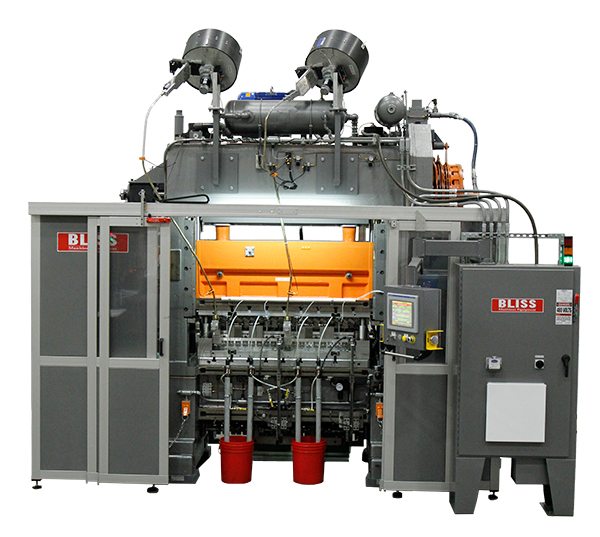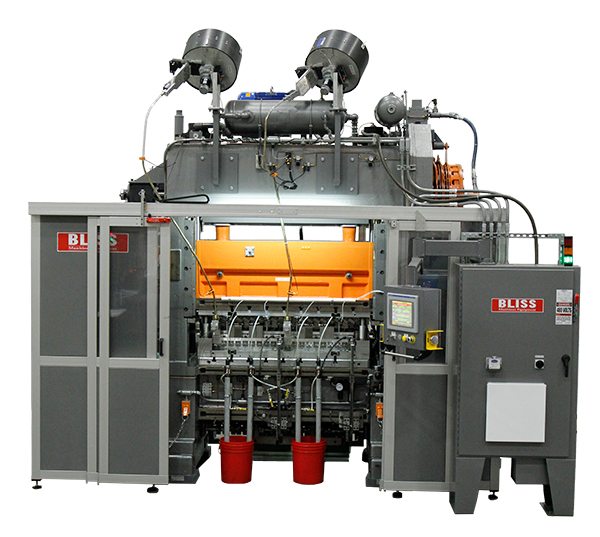 TRANSFER PRESSES
Transfer presses move parts from station to the next to form cases or projectiles in a single machine and without having to manually move them from one operation to the next.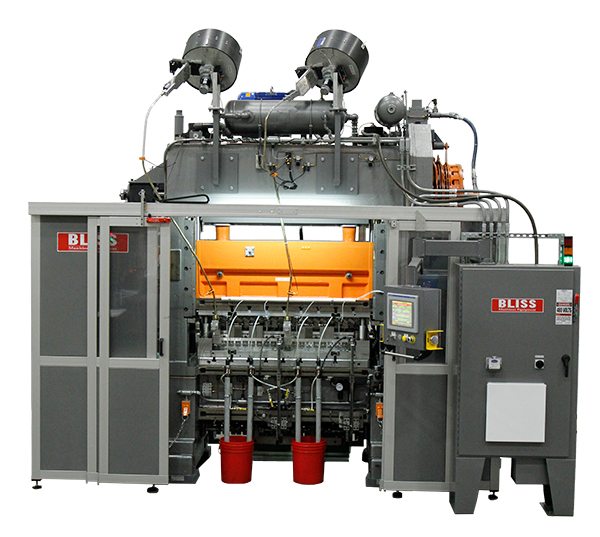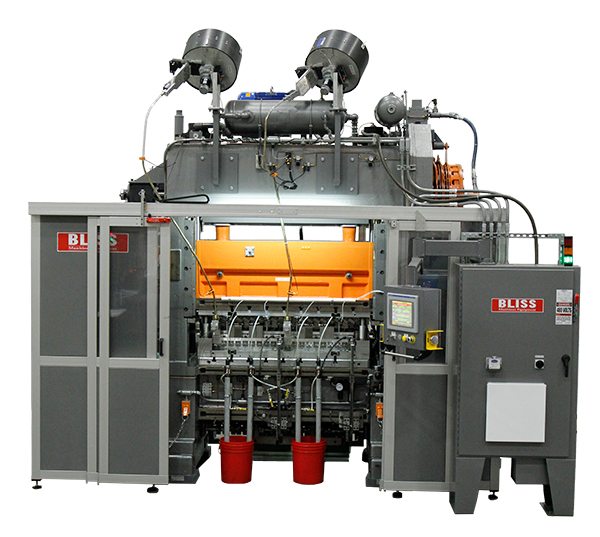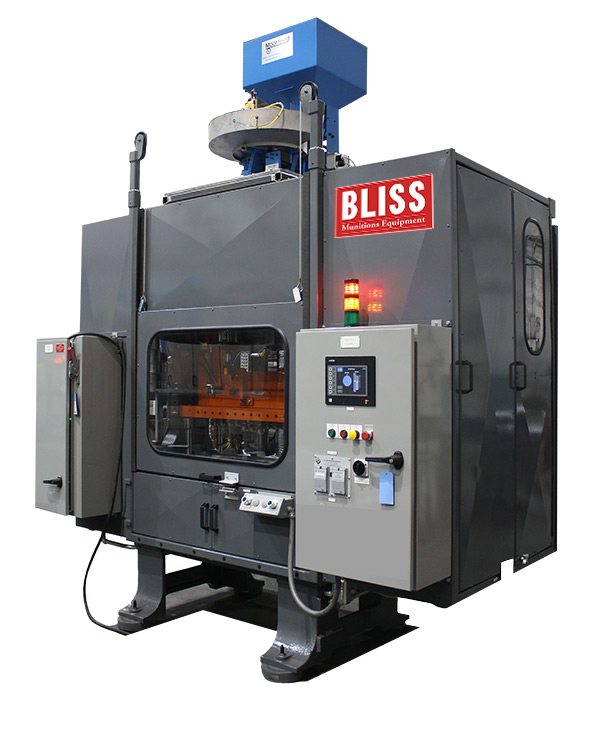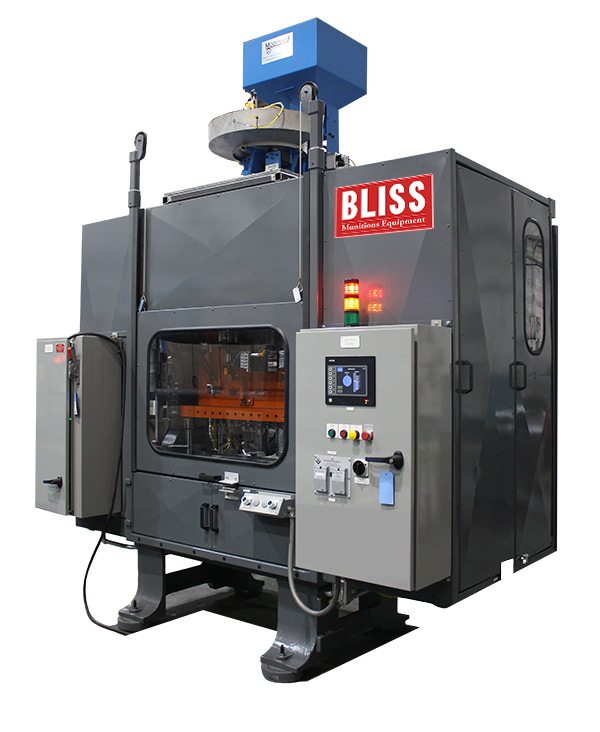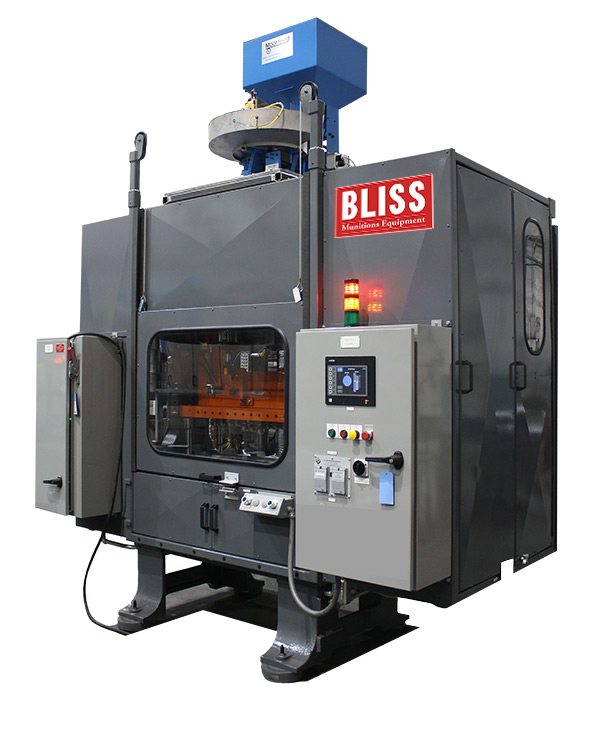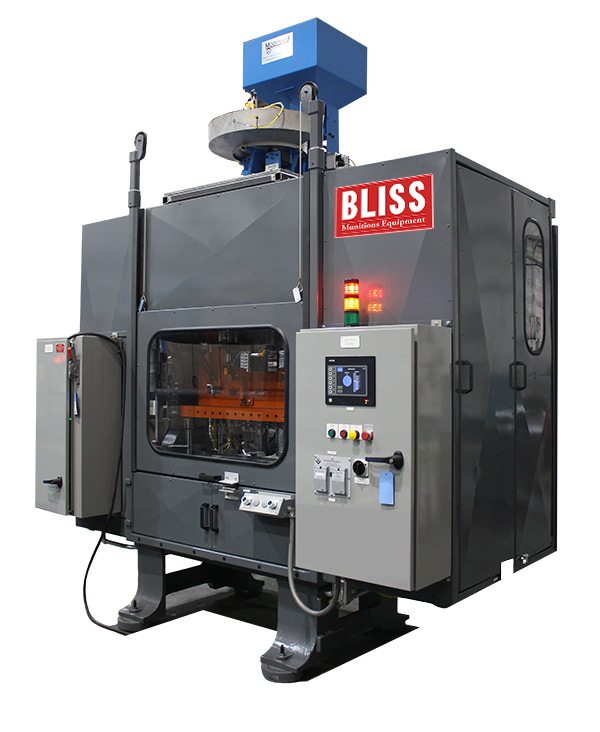 Bullet Assembly Presses
BAM's (Bullet Assembly Machines) are used in the manufacturing of projectiles for both pistol and rifle cartridges. They are versatile enough to convert from one caliber to another.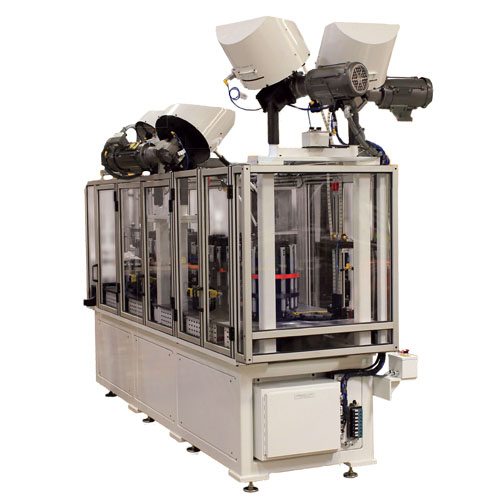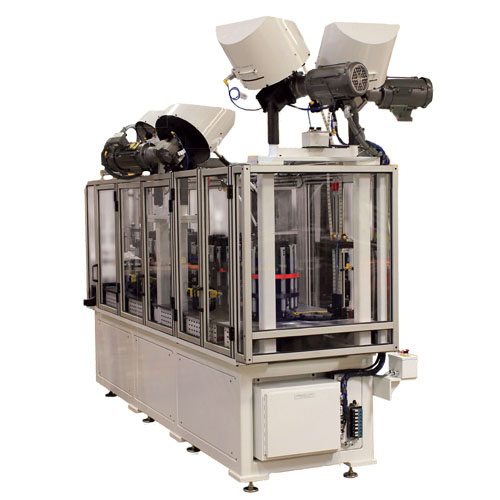 Primer, Loading, Packaging
Primer and varnishing machines enable safe loading of primer into the case. The loading operation joins the finished case with powder and the projectile to deliver a finished cartridge, which may then varnished to prevent moisture issues. The finished cartridge is then packaged using a high speed packaging machine.
Priming Machines
Loading Machines
Packaging Machines